On my new Go-Box, the plan is to have the top 1U slot set up for miscelaneous switches, lights and outlets, so I needed a blank panel to start with.   I also wanted to 3D print it so that I could integrate my callsign.  I quick search on Thingiverse yielded this blank panel, which I popped into TinkerCad and added my callsign.
Santa brought an amazing Creality Ender Pro 3 D printer for Christmas, and I immediately put it to work printing this panel.   It came out pretty well, but the finish was uneven so I decided to sand and  paint it with Rustoleum Hammered Black spray paint.  I also designed and printed a thin white diffuser for behind my callsign.   I will extend the RGB lighting that I plan on using inside to this panel so that my callsign will be backlit.  Of course this is a bit of a frivolous for-show detail, and it will be on a switch so as to save power most of the time.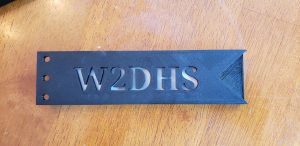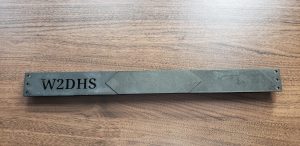 The Diffuser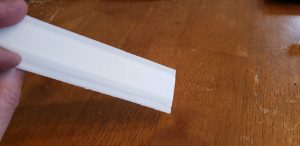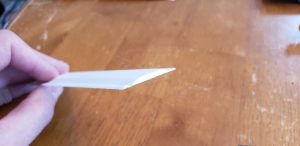 The Finished, painted panel with light diffuser attached.